Objects
Helping The Partially Sighted Manual
ARCHIVAL ITEMS
catalogue; manual
Keeler, C.H.
Europe: United Kingdom
1963
paper
overall: 247 x 153 mm; scales comparison chart: 139 x 119 mm
Fourth edition manual. Set of reference tables and catalogue entries for optical magnifiers and telescopic units. Also a loose comparison chart for visual acuity scales of Snellen V.A. and Keeler Ltd 'A' Series (Jaeger and Times New Roman fonts).
2003.126
Ex Keeler Collection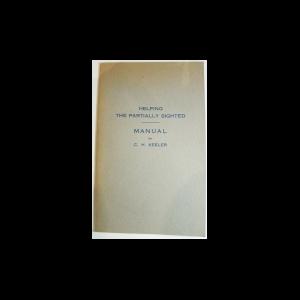 Related Media
Related Objects